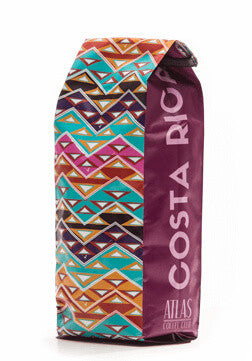 COSTA RICA TARRAZU
Sold out
COSTA RICAN TARRAZU COFFEE
OUR 2018 COSTA RICAN BATCH
From one of the premier coffee growing regions in the world - our 2015 Costa Rican batch has a very smooth and even taste with notes of semi-sweet chocolate and pecan. 
ABOUT THE REGION 
Our Costa Rican coffee comes from the coffee region called Tarrazu. Tarrazu is a coffee farming community that lies deep in the heart of the Costa Rican hillside. Tarrazu is one of the world's premiere coffee growing regions due to its rich volcanic soil, temperate climate and ideal drainage for coffee farming provided by the mountain-side.
Our coffee comes in 12-oz vacuum sealed bags to guarantee freshness and is always roasted within the week before it is shipped to you.