Atlas Coffee Club
Atlas Coffee Club was founded to tell the story of coffee from around the world. Exploring a new country each month, our coffee subscription is a journey of exotic discovery, highlighting the regional differences in every cup. Curating only the finest coffee, we roast each batch to accentuate tasting profiles distinctive to their native growing region. Made to order to guarantee freshness, our subscription is the ultimate opportunity for organic flavor discovery and global variety.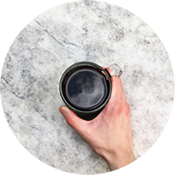 MISSION
Our mission is to share the world of coffee. Satisfy your wanderlust with your coffee addiction and satisfy your coffee addiction with your wanderlust. Come explore the world one cup at a time.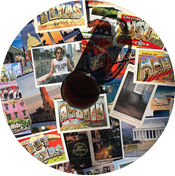 COMMUNITY
Club Culture is designed to be your Coffee Community. Brewing Tips, Coffee Resources, Travel Guides, Unique Cooking Recipes, Interview Features, Music Playlists, and Cultural Write-Ups.
THE TEAM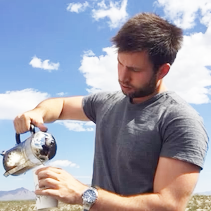 Michael Shewmake
Co-Founder
An entrepreneur and musician, Michael quit his full-time job in the corporate world to assemble a band of fellow storytellers, travelers, and coffee-lovers as enthusiastic as he is to share stories and coffee from around the world.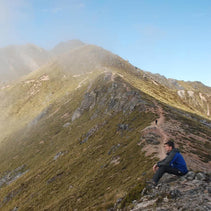 Jon Miller
Co-Founder
An avid traveler, pilot, and actual rocket-scientist, Jon procures some of the best coffee from around the world. Beyond working to find great coffee, Jon helps with our day-to-day operations. ​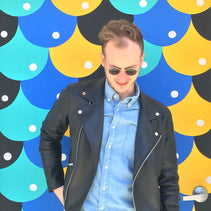 Jordan Rosenacker
Executive Creative Director
Jordan Rosenacker is a writer, musician, and creative director traveling the United States. Currently based in Austin, TX, all of his great ideas begin with coffee.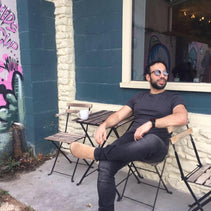 Omar Abdel-Latief
Director of Operations
Passionate about fresh coffee and a seamless customer experience, Omar spends his time building and re-inventing how Atlas works for our subscribers and how we can accommodate our ever-growing experience by leveraging technology and ingenuity.
FEATURED CONTRIBUTORS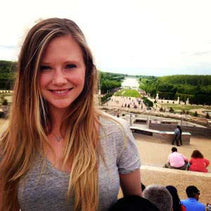 Jordan Hamons
As a classically-trained chef, cooking teacher, and food & travel writer, Jordan has launched her passion into a proud profession. Inspired to create dishes honest to their international roots, Jordan sources only the finest ingredients and recipes to deliver unique and multinational eats.The Hungry Traveler • @JordanHamons •Instagram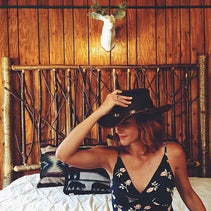 Becky Lewis
Emmy Award Winning TV Producer, Becky Lewis, is no stranger to entertaining content. Her pop culture obsession led to a creative career in freelance production and writing, spanning from TV to music, and has taken her around the world in pursuit of magic. Becky splits her time between New York City and Austin, Texas.
Becky Lewis• @beekloo •Instagram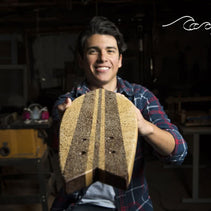 Luis Carrera
After graduating from Cal Poly with a degree in Landscape Architecture, Luis started work in Dallas, woodworking in his spare time. His love for skateboarding led him to build his own longboard, shortly after opening up his ownhandcrafted skateboard business . Grad School for Industrial Design is next. Check it all out on Instagram@CarreraCarvingCo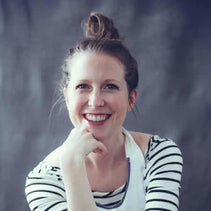 Rebecca White
A former world history high-school teacher turned stay-at-home mom, Rebecca found a passion for food 10 years ago post brain surgery. Rebecca is recipe developer, writer and food photographer. She is a self-taught home cook who blogs at A Pleasant Little Kitchen in order to inspire kitchens and the people who occupy them.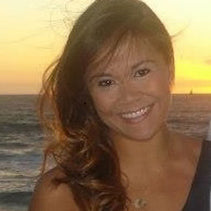 Nikki Vega
Nikki​ is the creator of​Love & Food ForEva​ , a food website designed to remember and share the recipes her Mom has raised her on. Inspired by simple ingredients and the transformation they make through the cooking process, Nikki most enjoys the end result, seeing new friends and loved ones enjoy the creation.
Site• ​@loveandfoodforeva​ •Instagram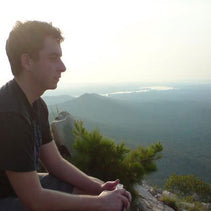 Conor Hennelly
Conor Hennelly is a writer and illustrator who's putting his philosophy degree to work in marketing, a career that requires lots of coffee. Follow him on Twitter @conhennelly.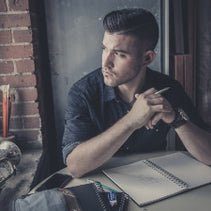 Joe Brottman
Joe Brottman is a Boston based Illustrator and Designer. Contributing to dynamic companies and entities around the world Joe spends his days developing art and creative direction for exciting projects and concepts. From creating a children's book, Peep, to implementing illustrations for large scale branding initiatives, Joe is full of talent and always on the move.
Site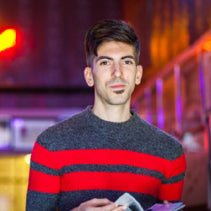 Brandon Baker
Brandon Baker (@bakerboy92) is a graduate of Temple University's Lew Klein College of Media and Communication and native of Waynesboro, Pennsylvania. When he's not burying himself in geek culture or re-binging all six seasons of "The West Wing," you can catch him hobnobbing with a Manhattan or nose-deep in a book with foamy cappuccino.
Site