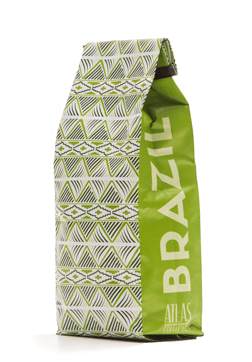 BRAZIL CERRADO MINEIRO
BRAZIL CERRADO COFFEE
OUR 2017 BRAZILIAN BATCH
Our coffee embodies the traditional Brazilian taste profile with medium to low acidity and notes of chocolate and hazelnut. Grown in Alto Paranaibi, the highest altitude growing area in Cerrado Mineiro, our Brazilian batch is processed naturally and is allowed to slow dry over time, which helps hold in its notoriously sweet and full-bodied flavor.  
ABOUT THE REGION 
Our Brazilian batch is grown in the Cerrado Mineiro growing region of Brazilian state Mato Grosso. The Cerrado Mineiro region was the first recognized by the Brazilian government as a "Protected Geographical Indication" or PGI, which is Brazil's way of saying that coffee from the region embodies what Brazilian coffee should taste like. 
Our coffee comes in 12-oz vacuum sealed bags to guarantee freshness and is always roasted within the week before it is shipped to you.