HOW TO MAKE POUR OVER COFFEE (CHEMEX)
IN THIS GUIDE WE'LL GO OVER HOW TO MAKE COFFEE WITH A CHEMEX
Making coffee with a Chemex is a great way to extract some of the more floral and delicate notes in a coffee. It takes a bit more equipment and prep time to make compared to methods like the french press, but the quality of the brew makes it all worth it in our opinion.
chemex & filter
coffee grinder
timer
water
kettle
scale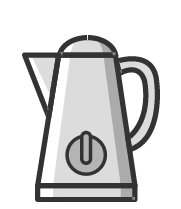 STEP 1:
MEASURE & BOIL WATER
Put a kettle on the stovetop or fire up that instant water boiler. This step takes the longest so let's start here.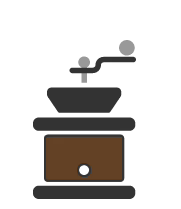 STEP 2:
GRIND THE BEANS
Set your grinder between a fine and medium setting.  We recommend using 52 - 57 grams of coffee.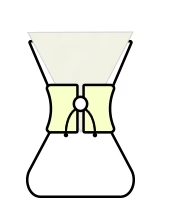 STEP 3:
WET FILTER & ADD THE GRINDS
Wet the filter with warm water (this rinses and pre-heats the brewer), allow the water to drain, then pour the water out while leaving the filter sealed. Set the Chemex on the scale, put the grinds in and zero out the scale.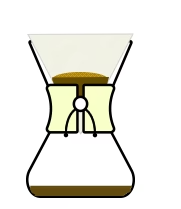 STEP 4:
LET IT BLOOM
From 0:00 to 0:30 slowly pour 200 grams of water over the grounds starting in the middle and working your way to the outside. Wait until the 1 min mark and then slowly pour over until the 1:30 mark and you reach around 500 grams.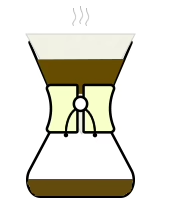 STEP 5:
POUR WITH CARE
At 2:30 begin pouring again for 30 additional seconds until you reach around 750 grams. The coffee should finish draining around the 4:30 to 5 min mark. If the coffee takes longer to drain try making the grind more coarse.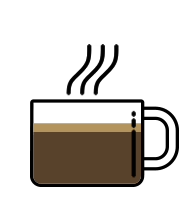 STEP 6:
ENJOY YOUR CREATION
You're an official coffee alchemist now! Your coffee should taste noticeably less bitter compared to other methods & bring out the natural flavors. Pour & Enjoy!