HOW TO MAKE COFFEE WITH AN AEROPRESS
IN THIS GUIDE WE'LL GO OVER HOW TO MAKE COFFEE WITH AN AEROPRESS
Making coffee with a Aeropress is one of the fastest ways to make coffee and is super simple. The Aeropress is great to take with you on the road or on a camping trip as you don't need a filter to use it.
aeropress
coffee grinder
timer
water
kettle
mug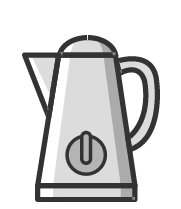 STEP 1:
BOIL THE WATER
Put a kettle on the stovetop or fire up that instant water boiler. This step takes the longest so let's start here.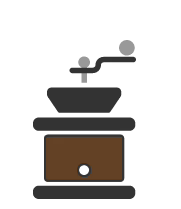 STEP 2:
GRIND THE BEANS
Set your grinder somewhere between the fine & medium setting.  Grind about 2.5 tablespoons of coffee (~17 grams of coffee for the coffee chemists tuning in)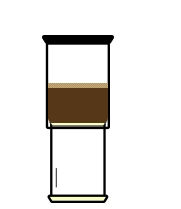 STEP 3: 0:00 - 0:45 seconds
ADD GRINDS & WATER
Let the water cool off the boil for 30 seconds, then set a timer for 2 minutes. Pour the water halfway, start the timer, let the coffee bloom for 45 seconds, then stir.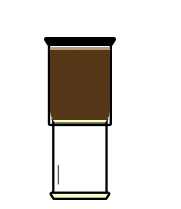 STEP 4: 0:45 - 1:45 seconds
FILL IT UP, FILTER ON
Pour the water up to the top, put the filter cap on and wait until about the 1:45 minute mark.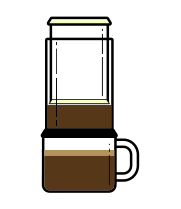 STEP 5: 2:00 minute mark
FLIP CAREFULLY & PRESS
Carefully flip over the Aeropress on top of your coffee cup and press when the timer goes off.